Contribute to Reconstruction Efforts for the Great East Japan Earthquake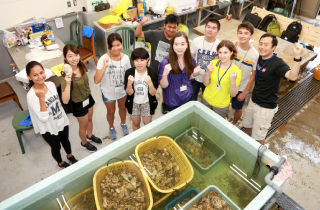 Rikuzentakata is one of the most damaged areas in Iwate due to the earthquake. The earthquake destroyed many public facilities (city hall, fire station, hospital, etc.) and schools and reduced them to ruins. Though five years have passed by, many people still live in temporary evacuation centers.
Date
30/07/2017 (Sun) - 1/08/2017 (Tue)
Location
Rikuzentakata City, Iwate Prefecture/Ofunato City, Iwate Prefecture/Kesennuma City, Miyagi Prefecture
Accommodation
Iwate kennritsu Fukushi no sato center(http://satocen.sakura.ne.jp/)
Schedule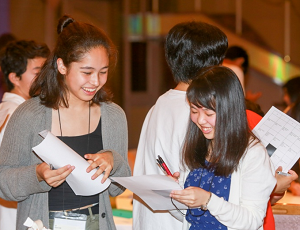 10:15
Ichinoseki Station Arrival
12:00
Opening, Grouping
13:00
Seminar①
16:00
Study tour
18:00
Dinner
19:00
Seminar②
22:00
Going to bed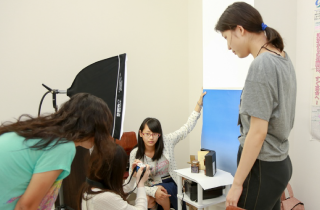 7:30
Break fast
09:00
Visit local companies
12:00
Lunch
13:00
Visit local companies
16:00
Seminar③
18:00
Dinner
19:00
Seminar④
22:00
Going to bed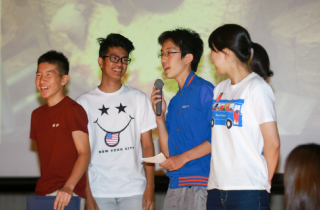 7:30
Break fast
10:00
Seminar⑤
13:00
Lunch Party
14:30
Closing
16:00
Departure
Host Companies
First, students will organize products into gift sets that sell from 2000 yen to 3000 yen online. Then, students will come up with a slogan to advertise their gift set, take photos of the products, and write explanation of the products in both English and Japanese. Finally, the students will sell these products!
We will up date information about the companies of the program.
Michihiro Kono (Yagisawa store Co. CEO)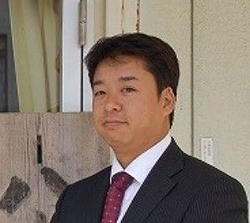 Yagisawa Store was established as a sake brewery in 1807. In 1945, they started to brew miso and soy sauce from local ingredients. In addition, they produce cucumbers, soybeans, wheat, and perilla leaves in their own farm.
Having been brewers for many years, they have always believed in acquiring great ingredients to make the best products. Before the earthquake in 2011, wooden tubs made out of cedar of Kesennuma city were lined up in the old brewery.
The tsunami washed everything in the brewery away. Everything was gone. The tubs of 200 years old ingredients were gone. The store was gone. The factory was gone. The materials in the warehouse were gone. Fortunately, some unrefined sake were found. They have been outsourcing for a while because they lost everything they had. At the end of 2012, they rebuilt their own factory and started to make soup and sauce.
This year, they plan to brew their own genuine soy sauce. They restarted to sell and develop product at a NEW Yagisawa store with a new CEO and young staff members.
Atsushi Fujita (Rikuzentakata City, Iwate prefecture, the fishing manager)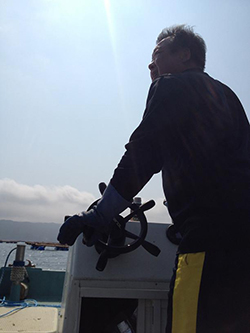 Hirota Bay is well known in Japan for its fresh seafood, such as seaweed, scallops, and oysters. The area where the Kuroshio current and Oyashio current meet produces high quality plankton. In particular the seaweed that is brought to land by the waves creates a chewy texture, producing a unique seaweed. Mr. Fujita controls the temperature of the water precisely, which then produces rich and juicy oysters. These oysters are then sent to oyster bars in Tokyo. The oysters grown by Mr.Fujita were damaged by the Great East Japan Earthquake. However, he would like to produce delicious oysters all over Japan. In May, he held a ceremony to celebrate the launch of his ship.
Mitsuru Tamura (The agricultural production corporation, Manpuku Farm, CEO)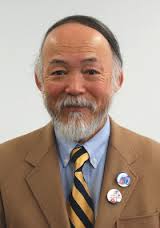 Manpuku Farm was independently established by the Rikuzentakada city's driving school's farming department. After being damaged by the Great East Japan Earthquake, Mr. Tamura decided to re-establish the farming department to pass down the farming culture to future generations. With producing strawberry as a start, Mr. Tamura reproduces cucumbers and tomatoes in Tono City. He now produces three types of tomato juice (Furutyca, Aiko, Yellow Aiko). Mr. Tamura aims to create more products, improve employment of the region, utilize the flooded agricultural land, and cultivate many kinds of vegetables. Manpuku Farm avoids the use of agricultural chemicals and additives, prioritizing safety of consumption. Mr. Tamura is a representative of Manpuku Farm Co,, Takada Automobile School, Shuei Business Co. and Natsukasi Mirai Souzou Co. (Dear Future Creative Co.). Moreover, he is a Representative Director of the Association of Small and Medium-sized Enterprises in Iwate (prefecture). Mr. Tamura is wildly active beyond his own business and engages in developi management (business leaders) revitalizing regions, utilizing renewable energy, proposing better city planning, and giving talks at events.
Hisashi Ishiwatari (Ishiwatari store Co. The executive director)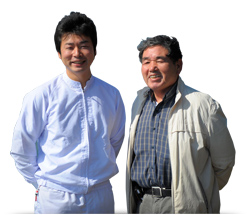 Ishiwatari store was established in Kesennuma City in 1957, which catches the most number of sharks in Japan. They do everything from dissecting to processing sharks and are the one of very few companies that sell shark fins. Ishiwatari shark fins were used for a dinner party for guests from China when Kakuei Tanaka was the Prime Minister of Japan. They were also used for a cup-steamed egg custard called Chawanmushi at a dinner party when the Japanese Emperor acceded. Kesennuma City was greatly damaged from the earthquake in 2011. The tsunami took away their company and factory, but they still have skills and knowledge required to professionally distribute shark fins. Ishiwatari has a strong will to continue the culture of shark fins throughout generations. They think that the earthquake was a hardship to pass down our shark-fin technology to future generations.