Participate in the Sales Department in the Iijima-machi Public Office with a Special Commission from the Mayor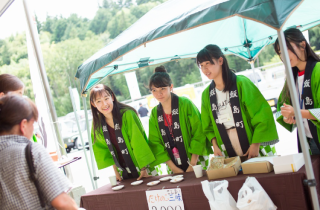 Iijima-machi, Nagano Prefecture is located between the Central Alps and Southern Alps.
You can see Mt. Minamikomagatake and Mt .Kosumoyama in the west, and Mt. Senjogatake in the east.
It is beautiful and full of nature, with the clear streams of Nakatagirigawa and Yotagirigawa from the Central Alps.
However, rising emigration rates and an aging population pose a threat as they do in many other farming and mountain villages in Japan.
Empowered, young high school students are assigned the task to promote this area and mitigate these issues.
Date
9/08/2017 (Wed) - 11/08/2017 (Fri)
Location
Iijima-machi, Kamiina-gun, Nagano Prefecture
Accommodation
Agri-nature Iijima (http://www.agri-iijima.jp/info/)
Schedule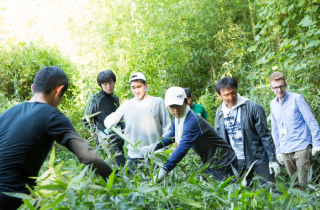 10:10
Arrival
Chino station  10:10
Nakatsugawa station 10:00
11:30
The inaugural ceremony
12:30
Lunch
13:30
Volunteering
16:00
Seminar①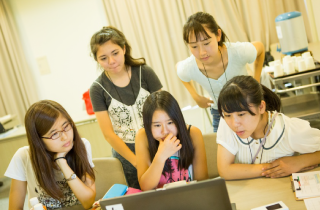 09:00
Seminar②
11:00
Visiting local companies
12:30
Lunch
13:00
Visiting local companies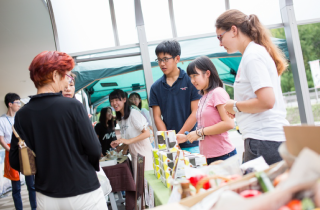 09:00
Seminar③
12:00
Lunch
13:30
Seminar④
15:00
Closing
17:00
Breaking up
Chino station  17:00
Nakatsugawa station 17:00
Applying to Global camp
Host Companies
Students will choose to support a company from the list below and then sell their products through an online shopping site. They need to think of promotion methods, such as photos, product descriptions, and slogans or captions in English and Japanese. Products will be sold in a set deal at 2,000-3,000 yen.
Information about host companies will be updated as required.
Mr.Tsutomu Shishiba (Tagiri Agriculture farming Co. Ltd CEO)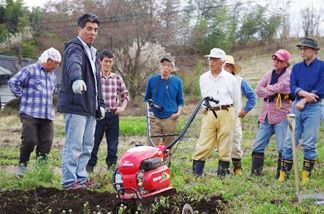 Tagiri Agriculture was established in 2005 and registered as a stock company in 2010. The aim of this company is to empower current farmers to commit to their agricultural work, despite the lack of young successors, as the number of farmers and potential young people is rapidly decreasing in the present day.
They run a direct sales store 'Kitchen Garden Tagiri', and grow and sell Paddy rice(25ha), soybeans (18ha), buckwheat(10ha), and onions(3ha).
They grow safe, reliable, and high-quality products based on the concept of 'sustainable agriculture' and 'eco-friendly farming' to preserve the beautiful nature in this area.
Ms. Jenny Ikegami (Shinshu KornuKopia Co. Ltd CEO)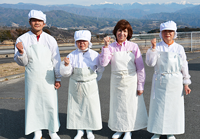 Shinshu KornuKopia' is the first company to introduce applesauce and apple butter to the Japanese market.
'Applesauce' is a kind of apple puree, a sweet sauce made from cooked apples. 'Apple butter' is apples stewed to a buttery paste. They are both very popular processed foods in the U.S.A. Shinshu KornuKopia was awarded with the Japanese Entrepreneur Award, 2014 for being a pioneering company. This event was held by the U.S. Embassy.
Mr.Yasui Hiroto (Shinsyu Satonoka Koubou Co. Ltd  Director)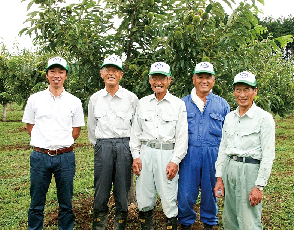 Shinsyu Satonoka Koubou was established in Ena City, Gifu Prefecture to serve local products to local customers which are made from local fruits and processed by local people.
The confectionery Ena Kawakamiya, the proposer of this project, was very impressed by the passion for fruits and advanced technique of fruits farmers in the Shinshu region, and decided to start a high-quality chestnut farming area in Southern Shinshu. Presently, around 90 farmers from Iijima-machi and Shimojo-mura are participating in this project.